King Cross Leopolis
Custom website with web applications for shopping mall
www.kingcross.com.ua
Technologies: HTML/CSS, jQuery, PHP, MySQL, siteGist CMS.
Date of realization: 2016-2017
Country: Ukraine
Industry: Shopping mall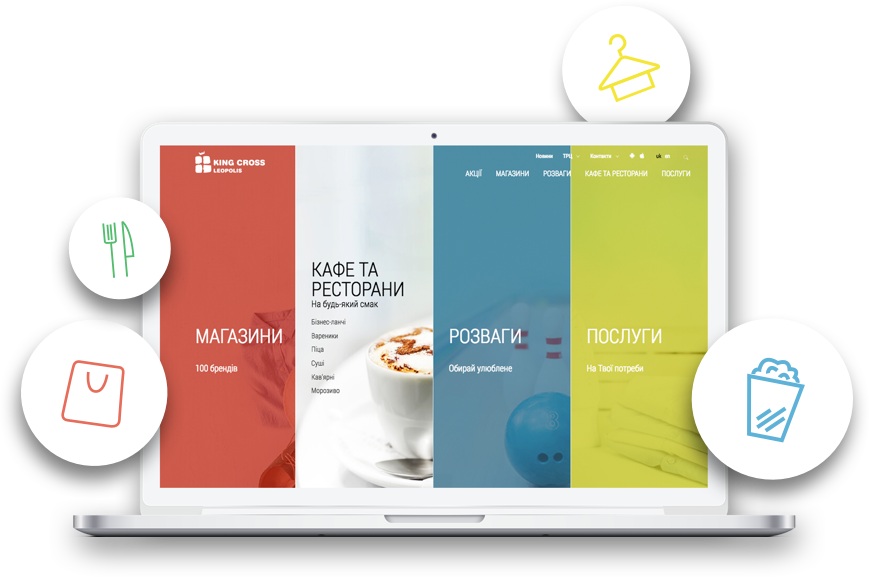 Project goals:
UX/UI design for a custom website
UX/UI design for a mobile application
Create a custom website with information about brands, shops, and possibilities to eat and relax
Program an interactive online map of the shopping mall
Implement the website as a marketing tool for lead generation of possible clients or tenants at the mall
Implement marketing for the KingCross shopping mall as a brand and place to rest and shop with family and friends

#F5464D

#18a467

#1B8FBE

#FBDF19

#FFB84A
Achieved goals:
We created UX/UI desing, developed website and implemented internet marketing strategy. As a result, the number of visitors to the shopping mall is constantly growing and has reached 10 million people per year. The Facebook audience has grown to more than 29k followers.
Created UX/UI design for mobile applications for iOS and Android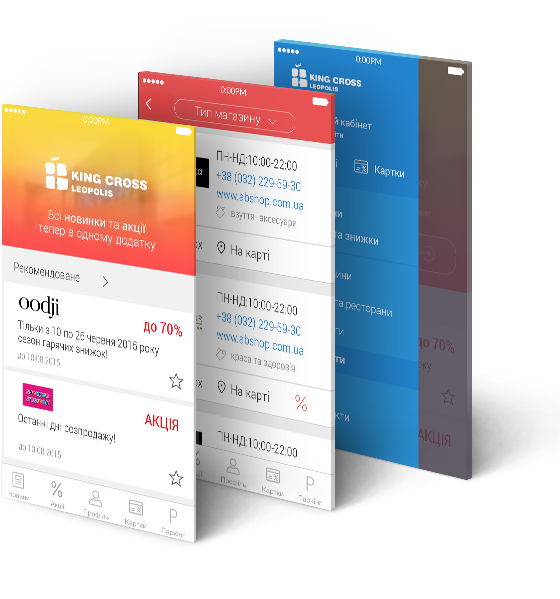 Programmed Front-end and Back-end for website

Developed tools for database lead generation

Internet marketing support for KingCross shopping mall, including SEO, SMM, e-mail marketing, as a result more than 29k followers at Facebook

Programmed web application for mobile application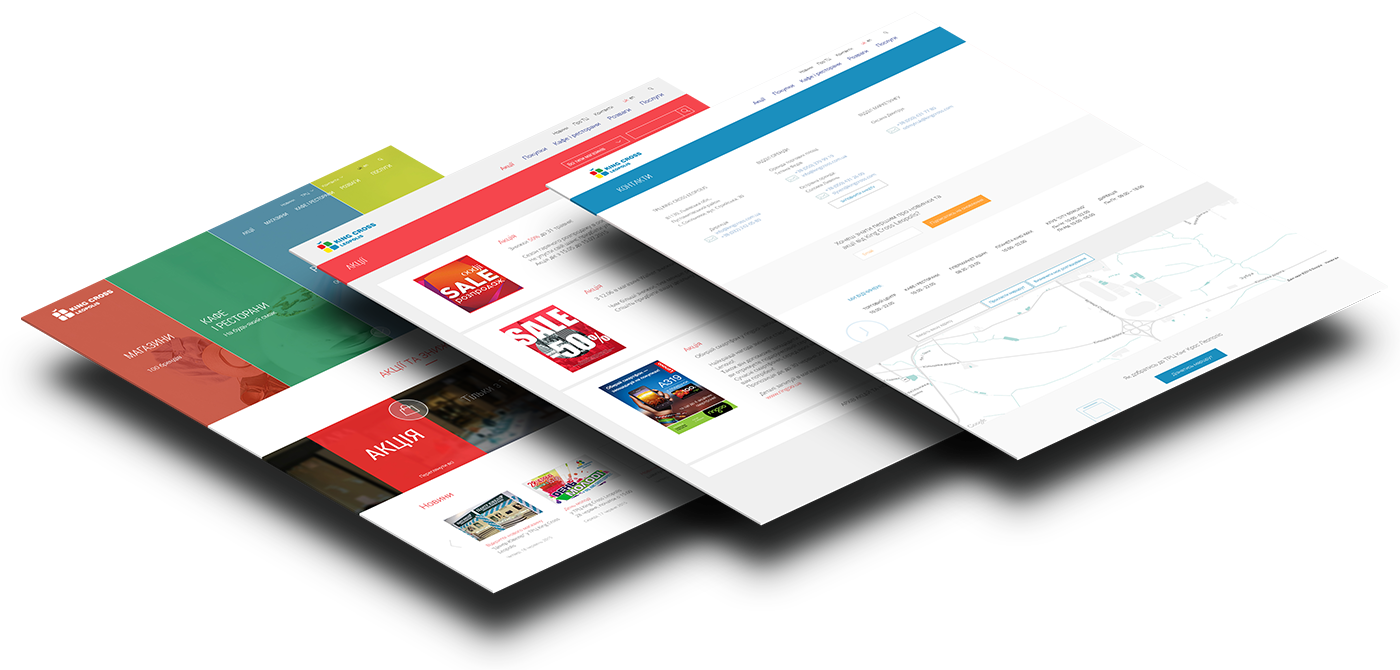 The siteGist team continues to provide technical and marketing support and development to the KingCross project.
Write us
Send us your project description for website development or application development, or fill in brief. We will check all details with your an offer you the best solution.