Piligrim Travel Agency
Online platform for search, registration and payment of online tours and the sale of the comapany's original product - own travel vouchers.
piligrim.lviv.ua
Technologis: HTML/CSS, jQuery, PHP, MySQL, Laravel CMS.
Date of realization: 2018-2019
Country: Ukraine
Industry: tourism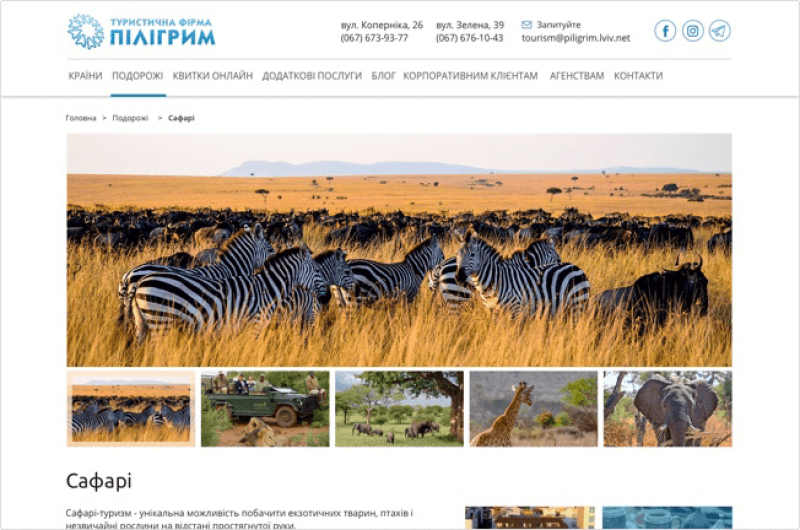 Project goals:
to create a representative portal for Piligrim travel company, a platform for promotion of the company's activities - online and offline booking of tours both for its own partners and operators.
to develop a convenient tool for development and promotion of the Piligrim brand and supporting of company's marketing activities .
to create a tool for working with customer orders, collecting the leads and transferring them into buyers.
Works done and goals achieved:
We created Technical specification for project development.
The UX/UI design has been created.
The user-friendly admin system for objects configuration and their interconnections has been developed, and all types of company activities were integrated into one portal.
The new features were developed: to book tours online, to makke pre-payment or full payment, with the opportunity to receive documents by e-mail.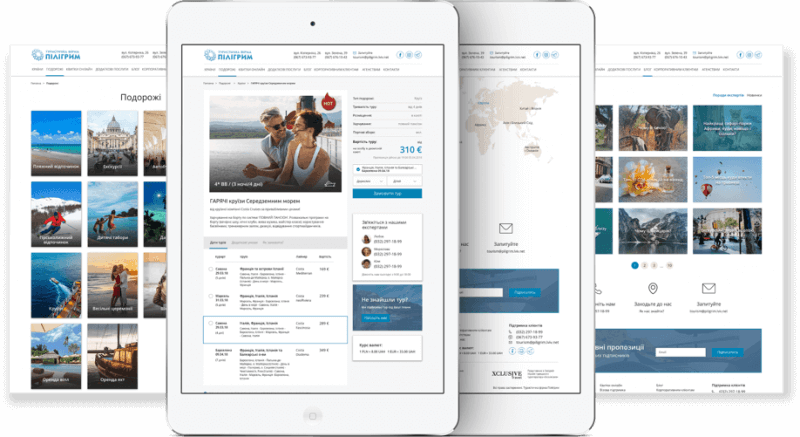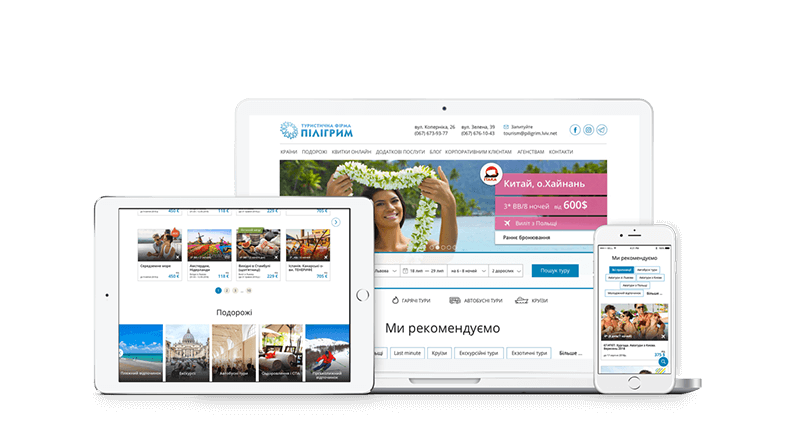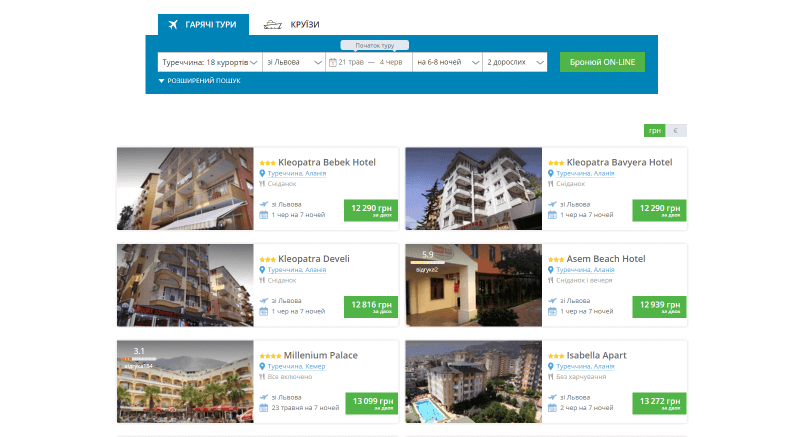 Responsive version of website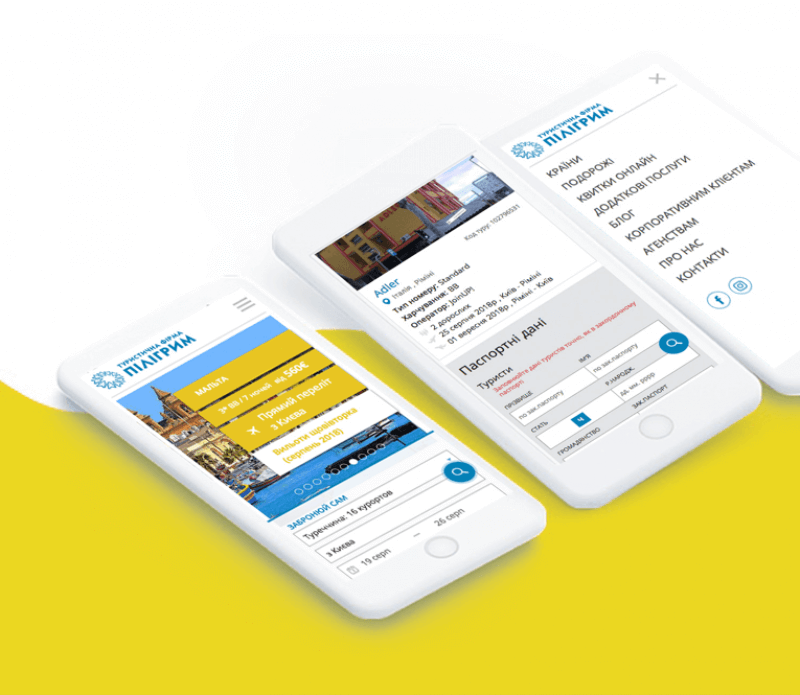 As a result of the creation of the web site piligrim.lviv.ua: geography of orders is widen; sales increased, customer base was created, remarketing was carried out.
Our team continues the technical development of the project, which contributes to the implementation of the marketing strategy of the project.
Write us
Send us your project description for website development or application development, or fill in brief. We will check all details with your an offer you the best solution.