Lviv handmade chocolate
custom website
www.chocolate.lviv.ua
Технології: HTML/CSS, jQuery, PHP, MySQL, siteGist CMS
Date of realization: 2016-2017
Country: Ukraine
Industry: E-commerce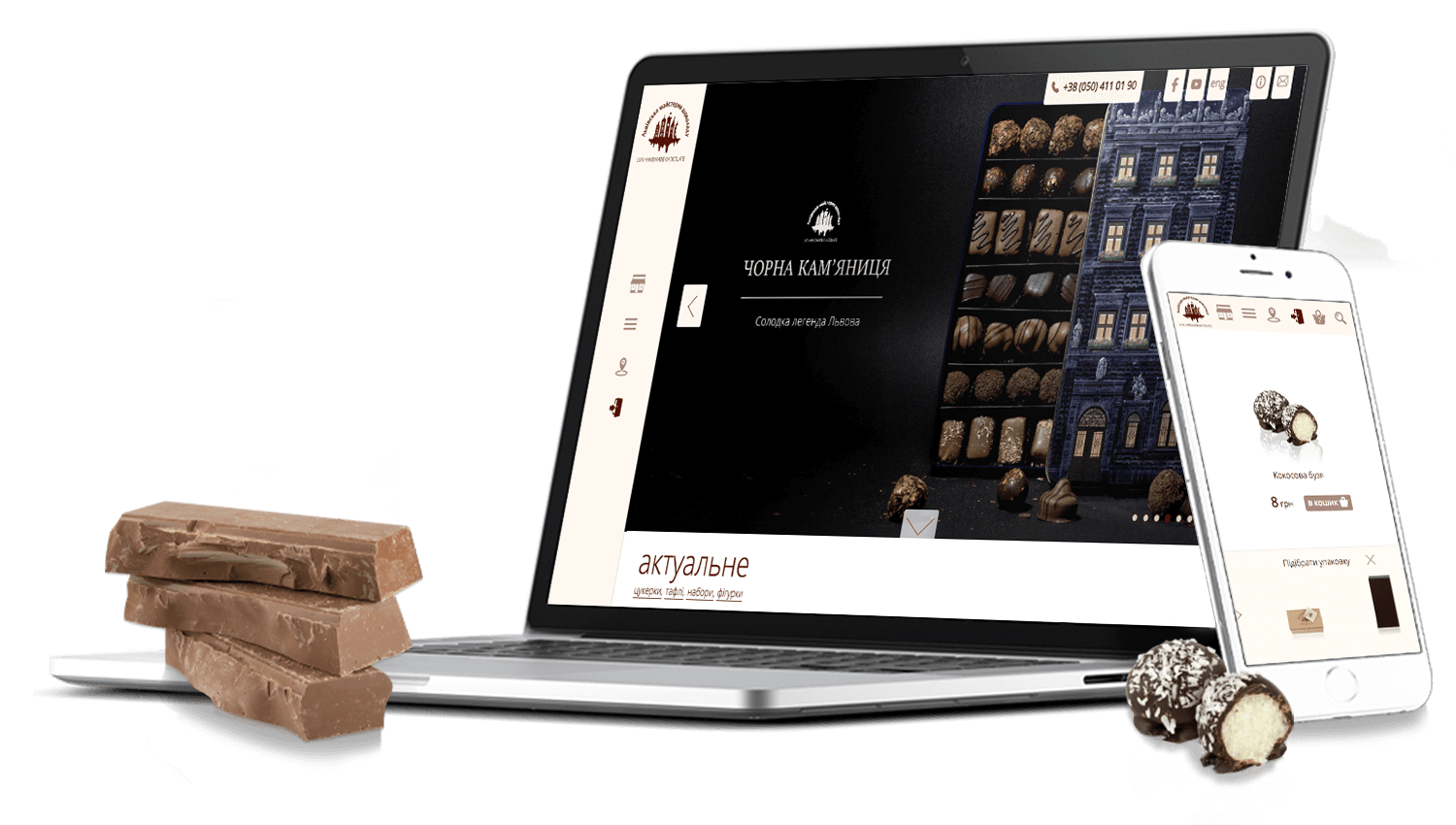 Project goals:
Create a custom website
Create a website to become a marketing tool and sales channel
Create web applications that help automate the business processes of Lviv handmade chocolate: marketing and branding, sales channel, synchronization with accounting system, lead generation database, remarketing, sales
UX/UI design for main page and subpages, user interface, user registration form
The following company's business processes have been automated:
registration through social media
data import from social network(s)
integration with accounting system, payment system integration, shopping cart, integration with company's bonus system and delivery system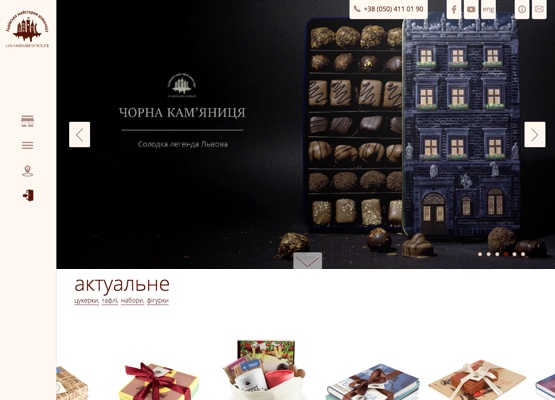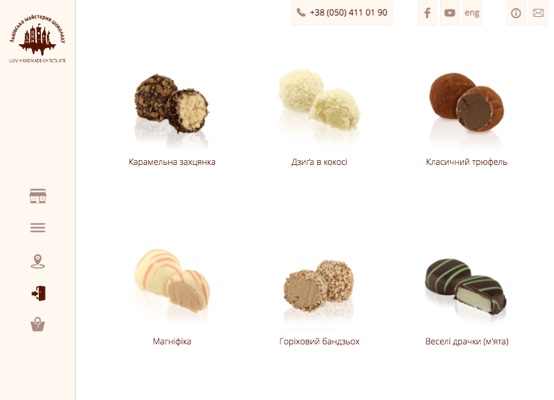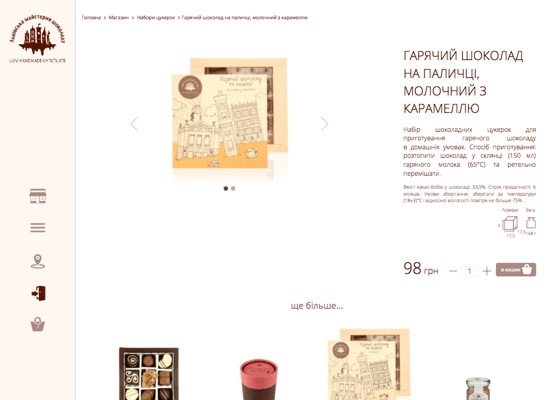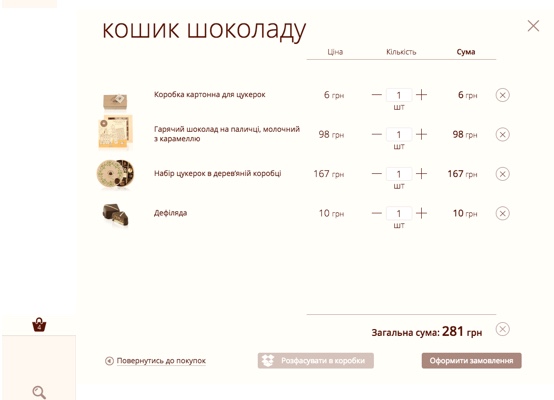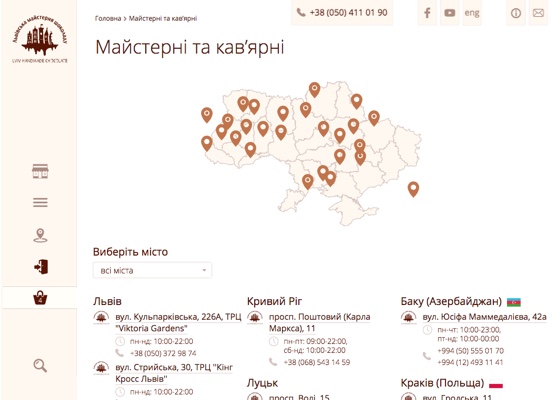 Responsive website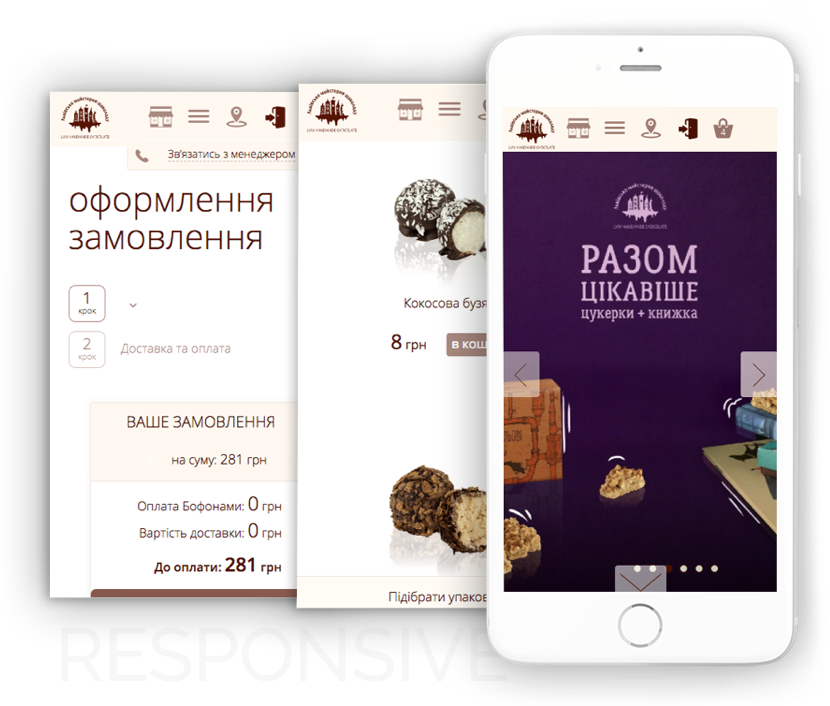 As a result of the website development sales spread to the entire territory of Ukraine, sales volume grew considerably, a client database was created, client conducts remarketing.
Our team continues to develop and support the project - chocolate.lviv.ua - technically and helps with the implementation of the company's online marketing strategy.
Write us
Send us your project description for website development or application development, or fill in brief. We will check all details with your an offer you the best solution.