Mystetskyi Arsenal Art Center
online platform for Ukraine's flagship cultural institution that brings together various arts – from contemporary art, new music and theater to literature and museum development.
www.artarsenal.in.ua
Date of realization: 2018-2019
Country: Ukraine
Industry: art, culture, history, education.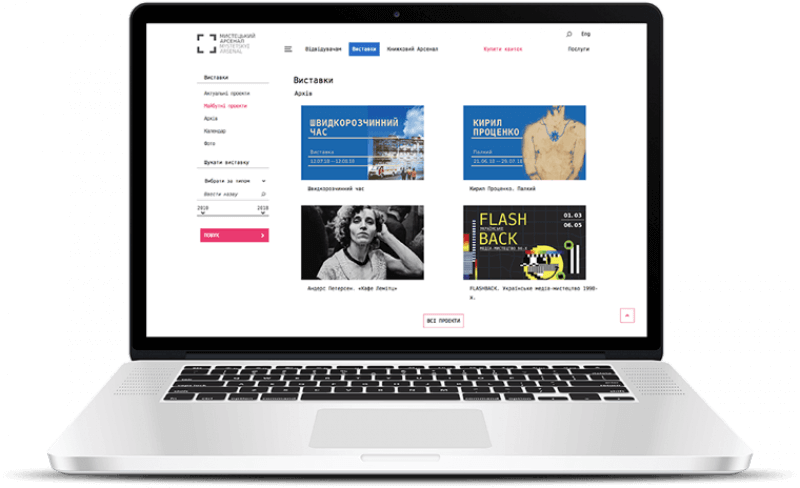 Project goals:
create attractive, easy-to-use and navigate, flexible and secure online platform for biggest Ukrainian art center, where all the events, meetings, exhibitions and fairs will be shown and highlighted.
create stable and easy-to-use online platform for biggest Ukrainian Book Fair which is visited on-site by more than 50 000 people during the five days of event every year.
create Book Fair event program with more than 500 events where future visitors can easily find, search and store events they are interested in. This program should show the events' topics, place and time where and when the events are held, list of particiapants and guests.
Works done and goals achieved:
We created Mood Boards of project visualization.
We built the structure of the site with further scaling and growth in mind.
Old files from previous web site were transferred.
UX/UI design created.
We created flexible admin system for objects and their correlation, all types of Arsenal activities united and shown on one online platform.
Easy-to-use, searchable online Book Fair Program was created. Program has the following funcationality: search by any word, filter by category and day, like event and add it to own Google Calendar or to own list which can be shared by email.
We continue to support and develop the online project.
We made website accessibility according to WCAG 2.0.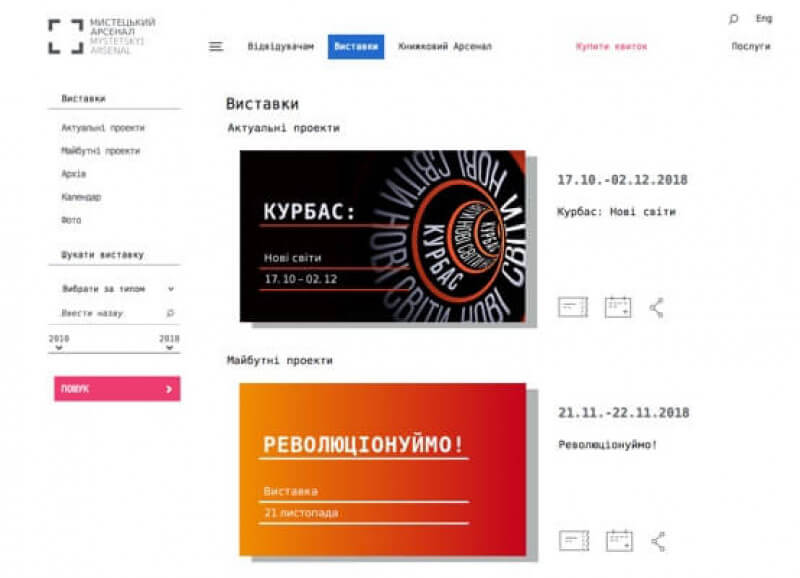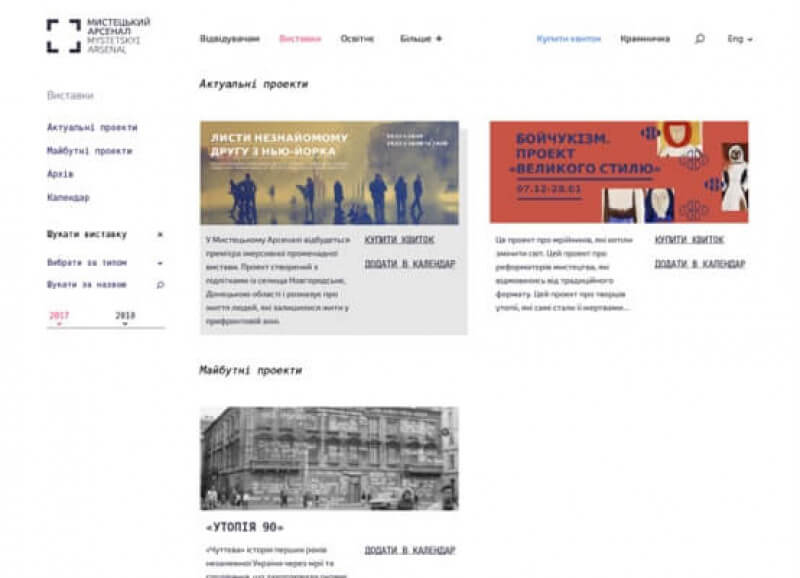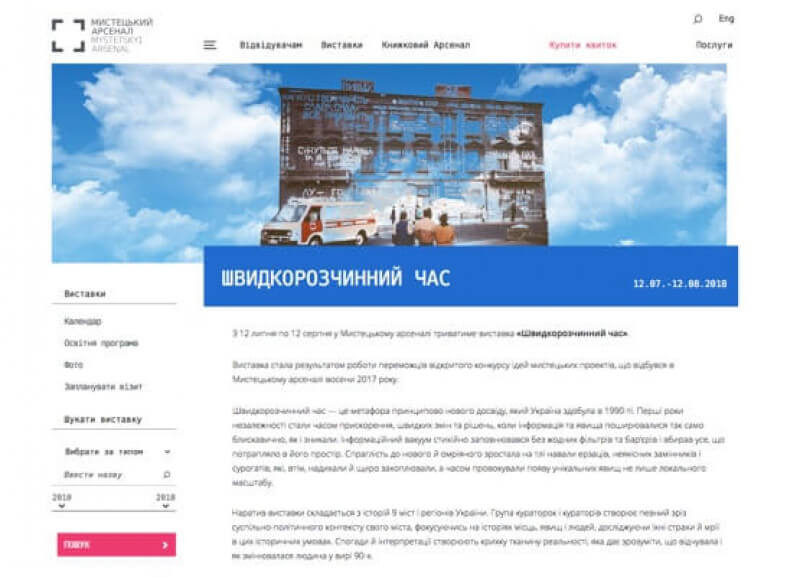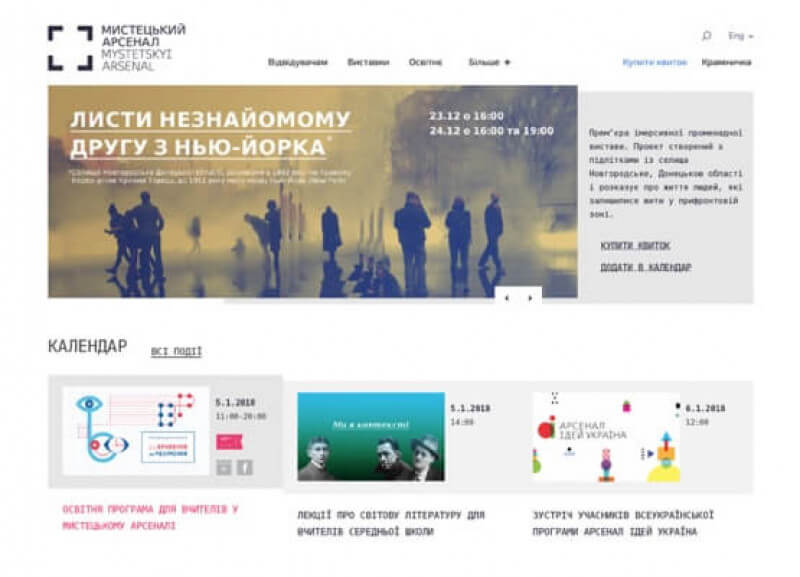 Responsive version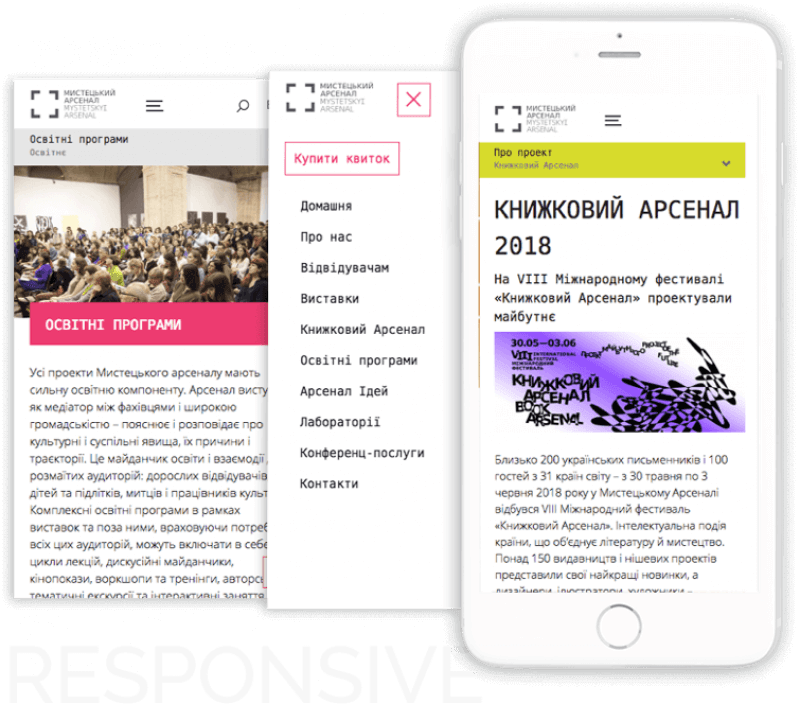 The Arsenal site provides steady and secure access on mobile phones and tablets to information about artistic and cultural events, and help Arsenal team to support their marketing activities.
UCU Information panels
Web application for HD screen (1920x1080 full screen mode) for exhibition.
See more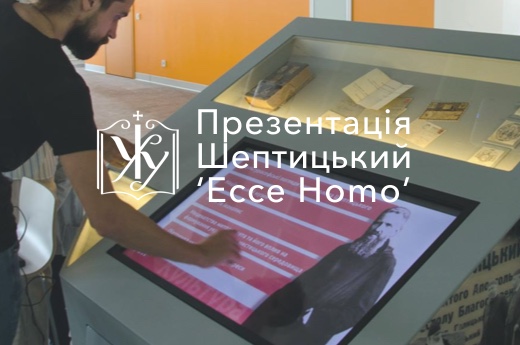 Write us
Send us your project description for website development or application development, or fill in brief. We will check all details with your an offer you the best solution.